We have Spotify for music, Snapchat for photo editing, and Twitch for live streams. But, there is always a place for innovations. An example is TikTok, which has become an excellent entertainment source, keeping millions of users glued to it.
How to transform a business idea into profitable apps like TikTok? In this article, we'll guide you through a step-by-step guide on how to develop and grow the best TikTok alternatives.
Who would have guessed that a social media startup like TikTok would take over established and veteran social media networks like Facebook, Twitter, Instagram, Pinterest, Snapchat, and others? The cost of developing a TikTok-like app ranges from $50,000 to $300,000, depending on the custom features. At the tender age of three years, it turned out to be a behemoth app.
What is the TikTok App?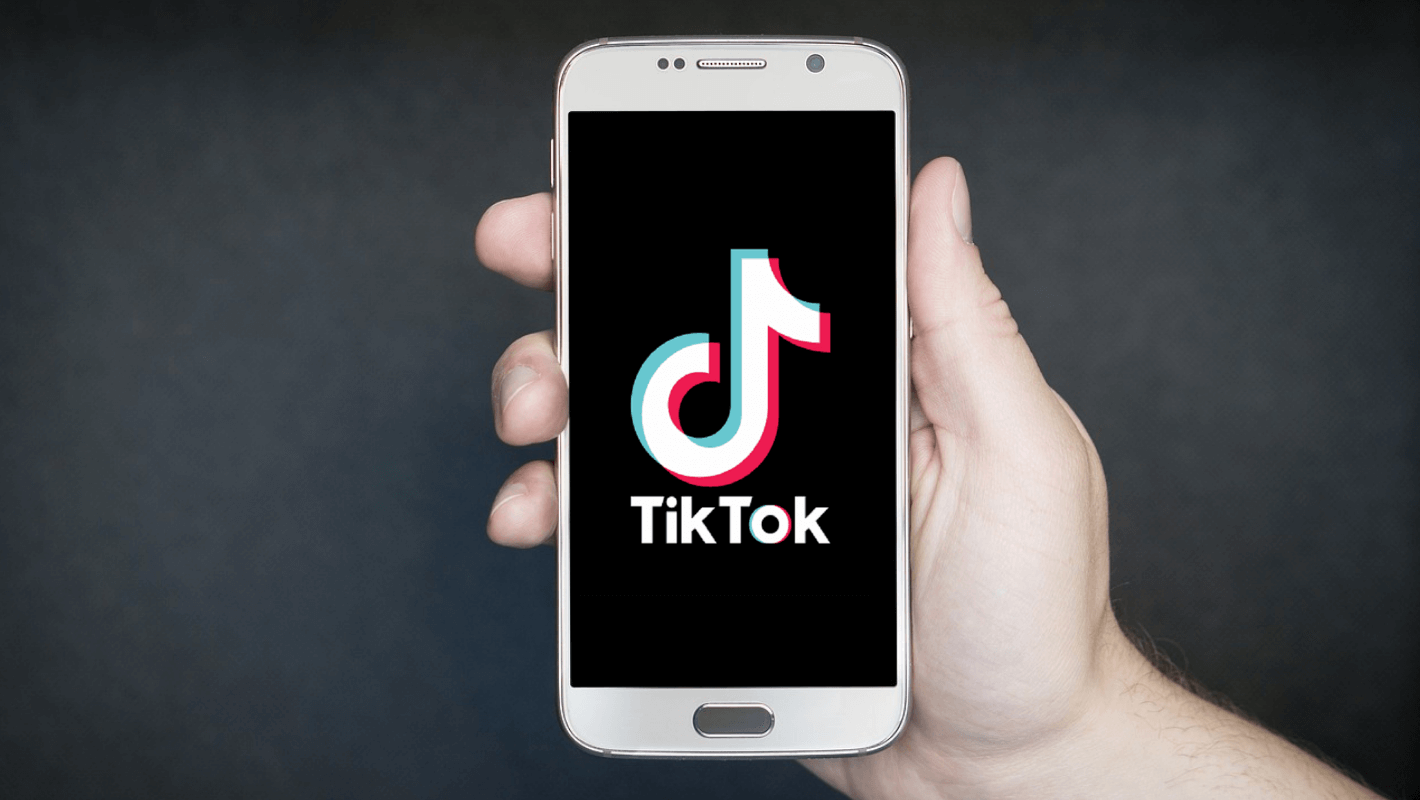 TikTok is a video-sharing application for broadcasting live video streams, recording short video clips, adding filters or favorite music, and sharing the results on social networks.
The idea to combine music, video sharing, and social networking in one mobile application came to Alex Zhu, a TikTok creator. He saw that teenagers used different apps to listen to music, take selfies and record short videos, and share them with friends.
He thought that the new generation needs a music app to make short videos, which was an innovative app' format.
Now, let us take a closer look at how Tik Tok works and why this video-sharing app has become so popular.
How Much Does it Cost to Develop An App Like Tiktok
| Region | Average iOS developer rate | Average Android developer rate |
| --- | --- | --- |
| North America | $110 – $250 | $150 – $170 |
| Western Europe | $37 – $175 | $70 |
| Eastern Europe | $23 – 80 | $35 – $50 |
| Australia | $35 – 150 | $110 |
An app like TikTok can cost anywhere between $40,000 and $45,000 to develop with all of the basic features for a single platform (Android or iOS). The cost of developing a TikTok app can rise to $100,000 by including advanced features and developing for multiple platforms.
The hourly price for TikTok app development may vary depending on the company you choose.
Charges for small businesses range from $20 to $50; for medium businesses, the range is $50 to $100.
Charges for enterprise-level businesses range from $150 to $250.
| Feature | iOS development | Android development | Back-end development |
| --- | --- | --- | --- |
| Log in & sign in | 30 hours | 30 hours | 24 hours |
| Edit profile | 24 hours | 24 hours | 14 hours |
| Upload video | 20 hours | 20 hours | 6 hours |
| Filters & effects | 109 hours | 109 hours | 4 hours |
| Video editing | 56 hours | 56 hours | 4 hours |
| Likes & comments | 39 hours | 39 hours | 21 hours |
| Sharing | 3 hours | 3 hours | – |
| Notifications | 13 hours | 13 hours | 14 hours |
| Admin panel | – | – | 42 hours |
Now that we know how long it will take to develop an app like TikTok, let's figure out how much it will cost in total.
Depending on the solution, you should include back-end development time as well as iOS or Android development time. After that, multiply the time by the hourly rate of the team.

You'll need at least $72,050 for one platform (iOS or Android) and $123,300 for two platforms to make an app like TikTok (iOS and Android).
| Feature | iOS development | Android development | Back-end development |
| --- | --- | --- | --- |
| Log in & sign in | 30 hours | 30 hours | 24 hours |
| Edit profile | 24 hours | 24 hours | 14 hours |
| Upload video | 20 hours | 20 hours | 6 hours |
| Filters & effects | 109 hours | 109 hours | 4 hours |
| Video editing | 56 hours | 56 hours | 4 hours |
| Likes & comments | 39 hours | 39 hours | 21 hours |
| Sharing | 3 hours | 3 hours | – |
| Notifications | 13 hours | 13 hours | 14 hours |
| Admin panel | – | – | 42 hours |
Notable Features Before Making an Apps Like TikTok
TikTok provides its users with social media functionality, including following, sending likes, and re-sharing content. But the app also provides users with advanced features apps like TikTok must include for delivering a similar user experience.
Thus, the best TikTok alternatives must include the following feature list:
Video uploading. As a user, you can upload ready-made video content (up to 15 seconds) to your TikTok account, rotate or crop it, change the playback speed, and share your videos with friends.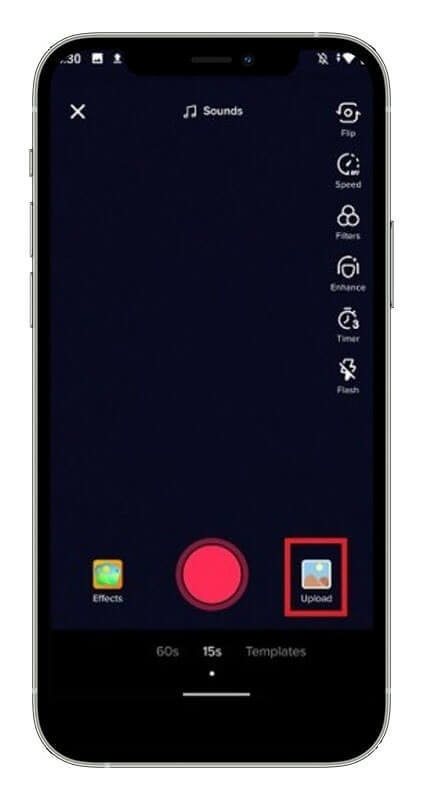 Video editing tools. Just like Snapchat, TikTok allows users to edit their videos applying an impressive toolset of video effects for changing the color of the eyes, and even lip-syncing videos. There are also many stickers, animations, slow-motion effects, and masks.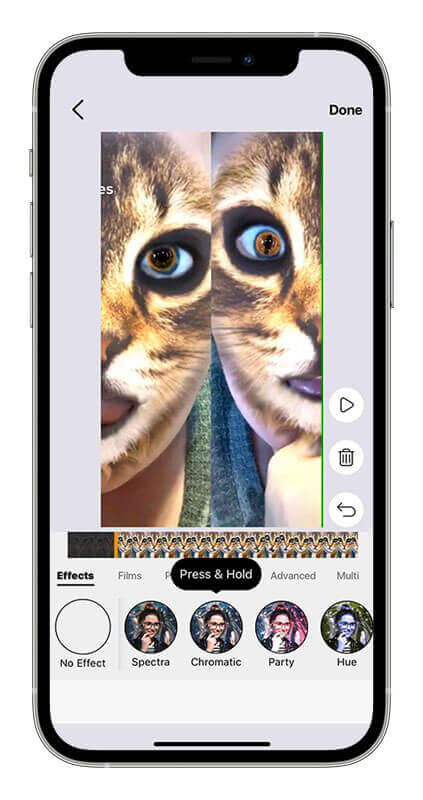 Live streaming. Using this premium TikTok feature, video creators can make live streams and receive virtual goods from their fans purchased with TikTok Coins.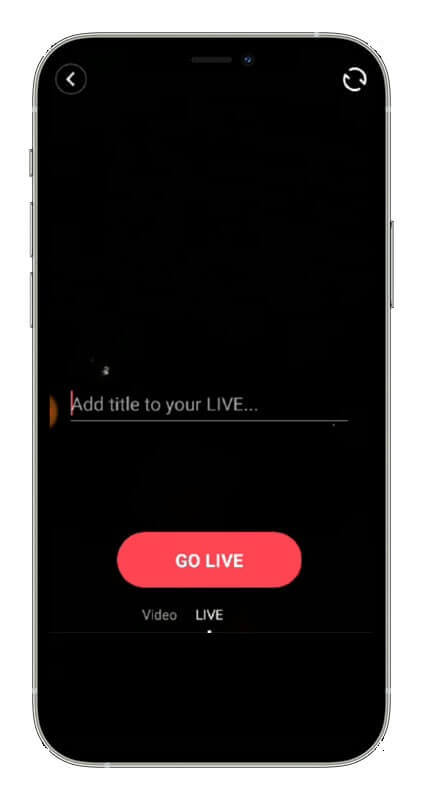 Reactions. TikTok uses the app to create videos with their response to music videos made by others and publish them in the feed.
Social sharing. TikTok shares all their videos edited in TikTok on their Instagram, YouTube, and FaceBook profiles.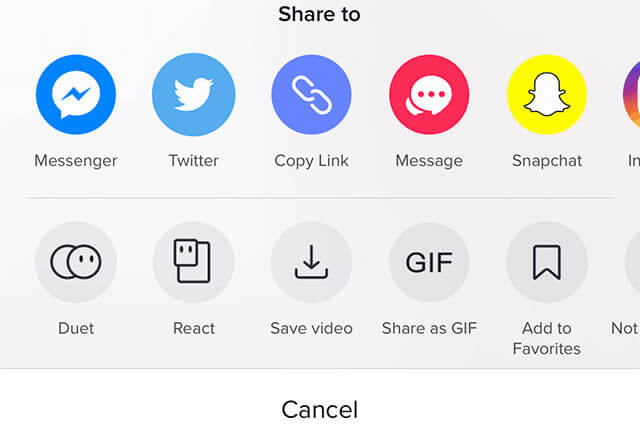 Sounds. Allows TikTokers to create short videos by adding favorite songs as background music from the built-in TikTok library and apply a lip-syncing feature.
QR code scanner. Users can subscribe to other music video app users by scanning a unique QR code.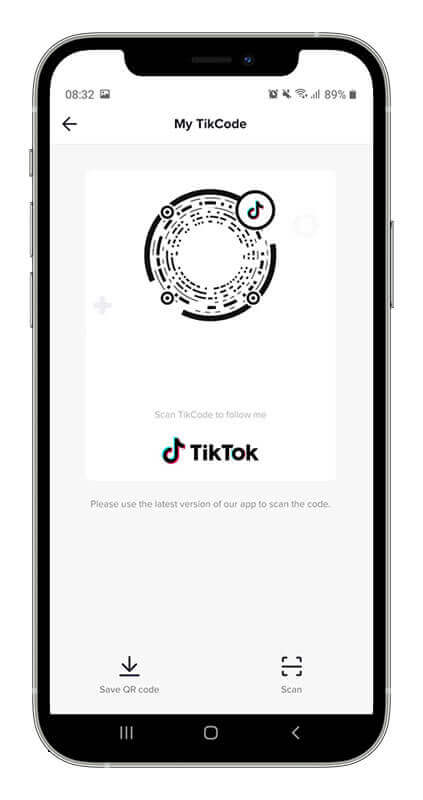 Duet Option. TikTok users, or TikTokers, can create music videos with lip-sync, add a #duetwithme hashtag, and ask other users to duet with them.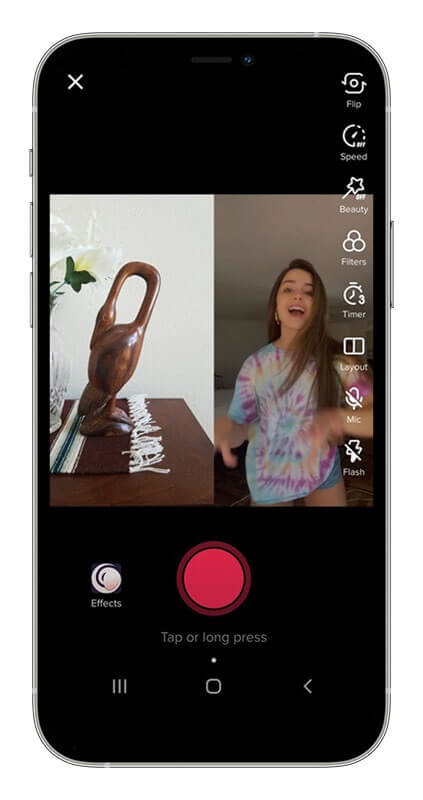 Geolocation. Using geolocation, the app displays active bloggers nearby, who create short videos and broadcast streams.
Now let us see how to create a music video app and make it profitable.
Download free eBook on social media app development with features breakdown and detailed estimates
Download now
Steps to Follow While Planning to Make an App Like TikTok
Below we share steps on turning your business idea into a video editing app like TikTok.
Step 1. Research the target market
To bring an idea for a  social media app with music videos, you need to conduct research and find out more about your target market. As a result, you will receive a clear picture of the market dynamics, how customers interact with brands, leading players, and trends to be aware of. Then, you need to validate your initial assumptions and adjust your project for the business objectives.
But the critical element of which require a thorough understanding is your target audience. The first step to your goal is to receive more insights into your target audience. For that, you should research:
Demographic profile. You need to learn your users' average age, their location, types of their devices, and the financial situation. It would be great to find out how often they have access to a reliable internet connection.
Behavioral trends. While every app is unique, you can still spot a couple of trends you can apply to your future app. Such trends include decreasing users' desire to download something, rapidly decreasing patience for slow loading times, low tolerance for lack of security, high value on the app utility, and so on.
To create a better product that will respond to your users' wants and needs, we recommend creating a buyer persona, a concrete portrait of your ideal users.
Step 2. Choose the monetization model
When you know who is your potential users, it is time to select your future business model for one of the best TikTok alternatives. Below we share several monetization strategies you can adopt for your video editing music app like TikTok.
Fundraising. At the initial stage of your project, you can attract investment with fundraising since fundraising is the process of collecting money as donations from individuals and businesses. Even for TikTok, fundraising is one of the earning premium modes. Recently, high-class investors funded the app with $3 billion.
In-app purchases. TikTok allows its users to support live broadcasters with in-app purchases of coins, bought for real money. Followers exchange coins for gifts and bestow them to others during their live streams. Coins are available in bundles from 100 to 10,000, ranging in price from 99 cents to $99.99. According to Sensor Tower data, the 100 coin bundle is the most popular among users, followed by the 500 coin bundle priced at $4.99. You can use the same monetization strategy for your future app.
Advertising is another option for app monetization that includes several types of in-app advertising, such as:
Cost Per Click. Advertisers pay each time users to interact with the ads in their app.
Cost Per Mille. The app owner charges advertisers for every 1,000 impressions of their ad inside the mobile app.
Cost Per Action. Advertisers pay only for clicks that lead to a specified action, such as an app install, a form submission, website registration, or newsletter signup.
Now, when you know your future business model, let us dive into the app development process.
Step 3. Hire an app development team
With the target audience research and business model in hand, you need to contact the development team and start the project discovery phase.
The first phase of a software project is the Discovery Phase that involves business analysis and requirements elicitation, technology stack choice, cost estimation, and project planning.
During the Discovery(Inception) Phase, we usually conduct the following activities, which might vary more or less depending on requirements:
Define the project scope, main features of the future software, and business priorities
Create an app development workflow, taking into account the monetization strategy
Identify main app features and user roles
Design a future app concept
Next, the team will prioritize the app's features, create project milestones, and develop the project's MVP.
Step 4. Create an MVP for a TikTok alternative
Social video application development is a complex project. Thus, instead of building a fully functional and costly app, we recommend launching a TikTok alternative as an MVP or a minimum viable product. In this way, you can determine how users like your alternative to TikTok and consider their feedback for further project improvement.
Below we have put together a feature list required for developing the MVP of the best TikTok alternatives and estimation in hours.
| | | |
| --- | --- | --- |
| MVP feature | Description | Estimation in hours |
| Basic UI | The design includes only main screen elements. | From 60+ hours |
| User login | Social network accounts Email and password | From 60 + hours |
| User profile | The app user can modify Profile picture Password Contact details Name Gender Phone number | From 60+ hours |
| Geolocation features | Users can share the location where users took video content or photos. | From 120+ hours |
| Image and video creation | Users can post Images Videos Users can apply editing tools Effects (lip-syncing, stickers, and text) Filters Smileys Emoticons | Up to 320 hours: applying filters 120+ hours creating custom filters 120+ hours cropping and rotating photos 80+ hours |
| Search | Embedding custom search via Username Hashtag | From 60+ hours |
| Social sharing | Users can share their videos and photos on Instagram Facebook Twitter | From 120+ hours |
| Total | | From 800 + hours |
Want to estimate your app?
Use the project cost calculator
The final price for a video creation application depends on many factors, including developers' regions and hourly rates:
Developers from the US, England, and Australia charge from $150 per hour.
In Eastern Europe, the average developer rate starts from $35 per hour.
Indian developer's average rate is $15-20 per hour.
Step 5. Grow your app
Below we have gathered the most effective ways to make TikTok alternatives as popular as the original app.
App Store Optimization (ASO). With over 561 million daily application downloads, application marketplaces remain the #1 driver of application discovery. You can use app marketplaces, such as Google Play and App Store, to bring new customers to your app. But to improve application marketplace search ranking, you need to optimize your application.
The following application marketplace optimization tips are effective for driving a significant amount of high-quality traffic to TikTok alternatives:
Adding relevant keywords in the title tag
Posting a mix of eye-catching screenshots
Creating a recognizable icon
Writing an engaging description
Organic Mobile User Acquisition. To increase user acquisition in TikTok alternatives, you can retarget traffic from organic channels as website and social media profiles to the application marketplace's page.
For this purpose, you can use:
Smart banners. Such banners will lead mobile website visitors to your mobile application or the page in the marketplace.
Content marketing. For this strategy, you need to create high-quality content, including infographics, blog posts, or videos, around topics popular among your target audience.
Paid Advertising. By running paid ads in social media, PPC campaigns via Google Adwords, and cross-promotions with partner apps, you can boost installs of your alternative to TikTok by 150%.*. You can create different ads and call to action to nurture potential customers from the awareness stage to the application downloading.
The App Solution experience with social media platforms
One of our clients built a mobile social app with public chat that will connect professionals from different industries. That is how the QuePro mobile application appeared. To meet the goals of the client's business, we have implemented the following features:
Creating two types of profiles – for service providers and clients
Posting queries or questions and receiving answers from specialists
Detecting the user location via Google Maps SDK to show relevant professionals nearby
Sending notifications using Google Cloud Messaging
To develop the project under strict deadlines, we implemented EventBus, an open-source event library that simplifies communication between components and improves UI artifacts' performance. As a result, we build the project with essential features in just three months.
Developing alternatives to TikTok: The final thought
Since social video apps are top-rated among teenagers, you can use some of TikTok's mechanics for your video creation mobile software and make it profitable. For that, you can adopt business models, as described above.
But, to build a social media app, you need to go through the discovery phase. This phase requires defining the project goals, functional and non-functional requirements, and a project roadmap. As we have said, how to make a video app like TikTok is a complex question to answer. We recommend developing an MVP with a set of basic features and a simple design. The MVP will help you to attract new customers to your app via app marketplaces, organic acquisition, and paid advertising.