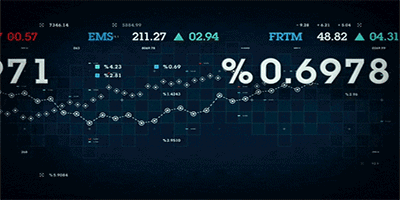 AI-Powered Forex Trading App or Platform cannot change how things work in the forex market, but it can give you a profound insight into it. It would even give you benefits that you can expect only from an industry expert.
What Is Forex Trading and How Does OctaFX Trading App Work?
The exchange of one currency into another is known as forex, also known as foreign exchange or FX trading. With an estimated daily trading volume of $5 trillion, it is one of the most competitive markets in the world. Examine everything you need to know about forex, including what it is, how to exchange it, and how leverage functions in forex.
Foreign exchange, or forex, can be described as a network of buyers and sellers who exchange currency at a pre-determined price. It is the process by which individuals, businesses, and central banks convert one currency into another; if you have ever travelled abroad, you have almost certainly done so.
How Does OctaFX Trading App Work
The OctaFX Trading App is an official checking trading account with built-in tools for managing your OctaFX personal profiles, controlling actual, demo, and contest accounts, and managing deposits. From the first tap, you'll fall in love with this lightning-fast new application with an elegant and simple-to-use interface.
Some of the OctaFX Trading App Account's great features:
– Manage your trading accounts
– Create trading accounts, modify leverage, enable swap-free options, edit and restore passwords
– Language support: Bengali, Chinese, English, Hindi, Indonesian, Malay, Portuguese, Spanish, Thai
– Make deposits and withdrawals using the most popular payment options
– View your detailed overall or account operation history, apply convenient filters to it and cancel your previous deposit
– Start trading in a compatible trading platform app
– Top up your demo account
– View contest statistics and access your contest accounts
– Activate bonuses and view statistics on active and completed bonuses
HOW TO BUILD A WINNING FOREX TRADING APP AND WEBSITE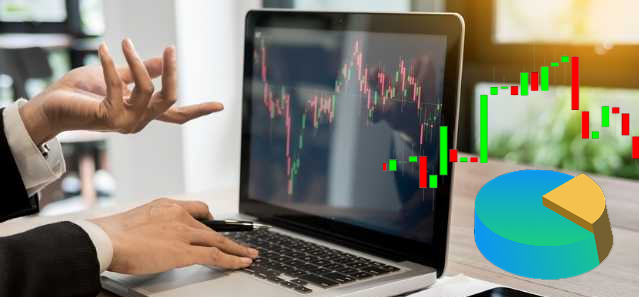 Forex Trading App
How Much Does it Cost to Develop Forex Trading Software
Preliminary preparation for Forex Trading App and Forex Web Portal Development
Launching a trading platform on Forex is a complex and expensive event that requires thorough preliminary preparation. This process includes such things:
Marketing analysis. It's crucial to research your competitors ahead of time and figure out who your target market is: age, gender, hobby, income level, region, and so on. The location of the legal entity's registration, the marketing strategy for the website, the number of languages sponsored, and other factors would all be influenced by this.
Capital formation for a new company. When starting a brokerage firm, you'll need to budget enough money to cover current expenses for several months. Determine the scale of the operating and trading funds and fill them accordingly.
Type of Forex Trading App or Web Platform and its Development Cost
Market Maker is a crucial element. Dealing centers are set up by market makers to have "artificial" rates for specific currency pairs. When a user places a bet on one of these pages, he is betting against the broker and big players. If the trader wins, he receives a payout equal to the difference in the asset's value; if he loses, the broker keeps the difference.
Make available supply and demand rates for certain currency pairs.
Undertake to conduct transactions with all traders at a price that is indicated in the charts of the dealing center.
Take financial risks for each position.
STP Broker – Forex Trading Platform
Straight Through Processing (STP) is an acronym for "straight through processing." Customers' orders are sent to liquidity providers (banks or liquidity pools) via these trading platforms, which avoids conflicts of interest. Ideally, the order is sent to multiple vendors, each of which places a separate order on the interbank market, after which the order is executed at the best available price.
This type of Forex trading apps or web platform generates profits through commissions and spreads. Commissions are calculated for an order or a traded lot, and the value of spreads usually depends on the liquidity of each market.
Forex Trading Website, Platform, App Development Approaches with Making Cost
Forex trading platform can be purchased for a fixed price, to which you usually also need to add a relatively small monthly fee.
Examples:
MetaTrader4 (MT4) trading terminal for trading in fiat currencies, which can be connected to the site for $100,000 plus another $20,000 for 12 months or $1,500 monthly for maintenance cost. And you can also use MetaTrader5 (MT5) with an extended list of assets for trading: stocks, crypt, Fiat, etc.
Such an ACT Forex. The price of this terminal is $ 25,000 plus $ 2,000 monthly for maintenance.
Other terminals. Most can be bought for $ 100,000 plus a few thousand more per month.
White Label Forex Trading App. You can also start the forex trading app or web platform by using someone else's program and putting your brand's name on it. You will save a lot of money if you take this approach, but you will lose a lot of individuality in certain areas.
The most affordable alternative would set you back $ 5,000 plus $ 1-1500 per month (the most expensive options cost hundreds of thousands of dollars.). It would be much cheaper if you refuse to pay for repairs.
Rental of a platform. Monthly rents can vary from $1 to $20,000 in this region. The strategy saves money at first, but it is much more costly in the long run than other alternatives.
Elements of Forex Trading App or Website/Portal
Website development of the Forex trading platform can be divided into two areas of mandatory and optional elements. The following areas of development are usually considered mandatory.
Forex Client Area. A set of tools by which traders manage assets. They can range from back office management systems to mobile applications. Typically, client zone development includes such areas:
trader's room;
back office tools;
partner systems;
payment solutions.
Forex Trading App or Web Desiging: The site's interface should be easy and straightforward so that traders can figure out what to do on an intuitive level. Furthermore, the design should serve as a forum for competitors. You must pay attention to the following in this direction:
branding and development of design solutions;
integration of the trading terminal (for example, MT4) and CRM;
developing user interface scripts;
interactive tips.
Online Marketing.
creating landing pages;
SEO content optimization;
affiliate programs and sites;
banners and much more.
Forex Customer Relationship Management (CRM). A full mechanism for selling and storing assets must be supported by a customer relationship management system. It's best to integrate it with MT4, which will give the project team access to all trader details. That is, integration with MT4; lead management and client requests; and customer account management are all tasks that must be completed in the CRM.
Additional Features in Forex Trading Apps or Web Portal
Contracts for difference and options;
CFD trading;
margin trading.
How Much Does it Cost to Develop Forex Trading App
A foreign exchange market, also known as forex, is a place where you can trade international currencies. When it comes to trading, it has also become one of the most profitable ways to make profits. As a result, it is now available on forex trading apps that can be downloaded to your smartphone. With the advancement of technology, accessing the global trading world from the palm of your hand has become much more feasible. Trading is becoming not only more lucrative, but much more adaptable for those interested in participating.
Individuals can run their own site or forex trading app , which will make trading even more effective in any way. All you need is a forex app development company that will provide you with a suitable piece of software that meets all of your requirements. The applications have some ground-breaking features that make dealing with all currencies a breeze. They have a high degree of functionality while maintaining security and reliability. When it comes to the functions of apps for computers and phones, there isn't much of a difference. If you want to estimate the cost of forex trading software, it could be between $50,000 to $150,000.
How Much Does it Cost to Make a Forex Trading App Like OctaFX
Word of caution right away – we cannot name the exact cost estimate, either for a proverbial 'app like E-Trade' or a certain type of app. No one can with this general request term, and if someone does you should be critical to it.
Our analyses' aim is to show the scope of work and the minimum price for a mobile forex trading app. You can also learn more about what goes into software production and how app costs are calculated.
As a result, we can estimate that developing cost of forex trading app for trader business would take at least 8-10 developers and three months or more of hard work. Let's bring it all together with a median business hourly rate of $50. Back-end development takes about 400 hours, and native software (Android/iOS/Windows) development takes about 500 hours. Plus, you'll need at least 100 hours to build and test the software.
Approx Development Cost Forex Trading App is $60000
Here is your bottom line: expect the cost to make a trading app like E-Trade to be no less than $55,000.
Technologies/tools to make Forex Trading Apps like OctaFX
What tools would a developer use to make a trading app like OctaFX and E-Trade? First, let's look on what the app at hand-built with:
Java programming language
ASP.Net, a server-side framework for dynamic web development
HTML5, a markup language to structure and present the content
Bootstrap, a front-end framework for web and mobile development
Highcharts, to produce charts and graphs
New Relic analytics platform for mobile solutions
In the event that we take development units and APIs, that cut the conveyance time, we may utilize many. Android SDK, JDK by Java, RestKit, Core Data and some more, contingent upon venture necessities and application highlights.
Of course, this isn't anything, but it gives us a good idea. There are several options/alternatives in the arsenal for creating a similar app. Our Android developers, for example, can write an app in Java, Kotlin, C#, or JavaScript, while our iOS developers can use Objective C, Java, or Swift.
| | |
| --- | --- |
| Feature of Forex Trading App | Time Required (hours) |
| Account management | |
| Accounts | 32 |
| Portfolios | 40 |
| Deposits | 16 |
| Alerts & notifications | 40 |
| News from sources | 16 |
| Market information | |
| General market information | 16 |
| Market calendar | 16 |
| Real-time quote updates | 32 |
| Companies information | 16 |
| Reports, charts | 32 |
| Trading management | |
| Orders | 40 |
| Transactions | 40 |
| API | |
| Web API | 32 |
| Mobile API | 32 |
| Total | ~400 |
What are the Essential Features of Forex Trading App or Web Portal?
Forex Trading
Let your users be active on their trading activities with an array of features that enable traders to buy/ sell quickly
Secure Transaction
With high-end security measures, we ensure that foreign exchange software is capable of handling & tracking transactions
Seamless Updations
API-integrated foreign exchange software that stays updated with current market prices and offers you updated information
Withdraw
Allow rapid and secure asset withdrawal for users anytime they want by bringing all relevant features at their fingertips
Deposit
Let your users deposit their assets any time they want, keeping the liquidity flow in the business entact in our system
Building up a Forex Trading Application like OctaFX and It's Cost:
All things considered, we can estimate that creating a trading application will take at least 2-3 designers and 3 months or more of difficult work. With a business hourly rate of $50, we should be able to put it together. Back-end development takes about 400 hours, and native application (Android/iOS/Windows) development takes about 500 hours. 100 hours for application structure and quality assurance, at the very least.
400 + 500 + 100 + 100 = 1100 hours.
1,100 * $50 = 55,000