Some people think Twitter is useless. They haven't signed up for an account yet.
If you ask anyone who uses Twitter regularly, they will tell you that the microblogging site has quickly become one of today's most useful social media tools.
Not only does Twitter help you build a professional network, but it has also proven to help talented individuals land dream jobs. It isn't just a service that lets people broadcast what they had for breakfast.
Launching and maintaining an active Twitter account is a commitment, but it provides a significant return on investment. Many users rely on the best Twitter bot to achieve their target success.  You can give yourself a slight boost is you use websites such as SubscriberZ. The following reasons and real-life examples illustrate why every student and recent grad should sign up for a Twitter account today.
10 Ways To Use Twitter In Education or Classroom
Tweet homework and assignments.
Get important educational resources.
Student collaboration.
Announcing field trips.
Subscribe to relevant hashtags.
Tweet about changes in the program.
Organizing contests.
Syncing Twitter with relevant blogs.
Research tool for students.
Network through hashtag chats.
What are The Benefits of Using Twitter For Students
The most obvious benefit of using Twitter for your studies is the ability to reach people instantly. You can follow individuals in your field or find out about new research. Many tweets contain links to recent articles and research. If you follow journals, research groups, or authors, you can track the development of new ideas. Twitter analytics provides a detailed overview of the success of your posts, and it is free to use. The platform is easy to use and reliable.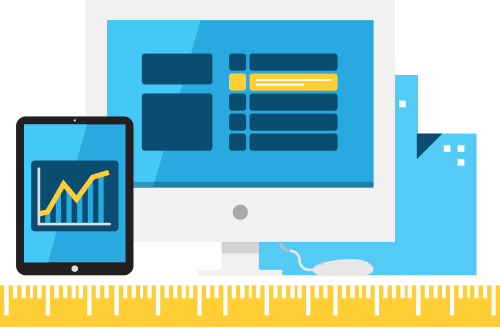 There are many benefits to using Twitter in your school. If you're a teacher, you'll be able to notify students of last-minute changes. Students can follow each other and respond to posts from other teachers. You can use twitter as an educational tool to prepare your students for the next class. Students love to interact with others through social media, and they will be happy to enter school contests and answer questions about a particular topic.
New Technological Development in Social Media
Why students should use Twitter?
Considering the popularity of Twitter, it's easy to see why schools should consider using the platform for student communication. More people using the site is an excellent way to increase engagement and speed up communication. In the U.S., there were 68 million Twitter accounts as of 2016 – and by 2020, that number will increase to 35 percent. Students are increasingly using Twitter for communication and for research, and it's a great way to share ideas and information.
One of the biggest advantages of Twitter for students is its easy-to-understand format. With a 140-character limit, students can type short sentences. Because they can't use long sentences to express themselves, the 140-character limit of Twitter makes it an ideal format for chunking. As a result, students can review their notes quickly and easily. For example, a tweet about drinking straws prompted a response from scientists across the country. Thornton then created a Google doc with expert responses to these questions.
How To Do Mobile App Marketing in 2022
Why do important people use Twitter?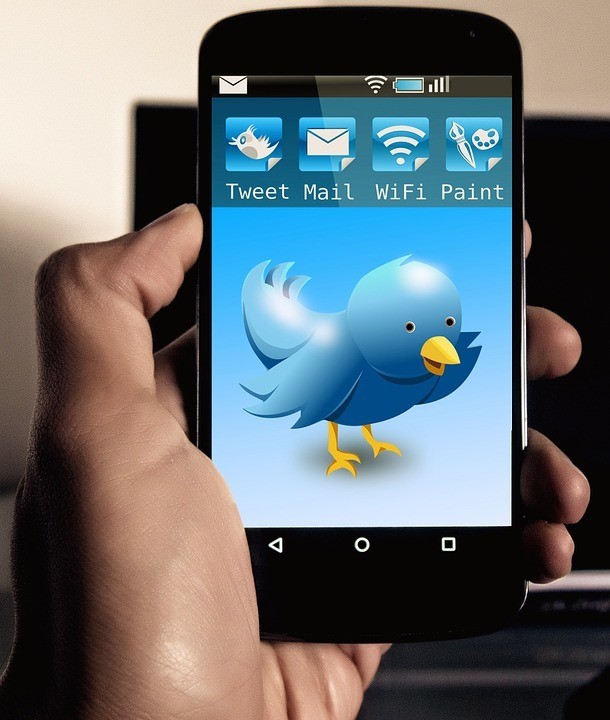 When it comes to real-time updates, nothing compares to the power of Twitter. Even though Facebook is trying to catch up and Snapchat is beginning to offer its unique perspective, Twitter remains the best gauge. But before we get too carried away, here's how important people use Twitter. Here are some of their reasons. They can influence our lives by tweeting about important topics. And they can influence yours too.
Many important people use Twitter for marketing purposes, both personal and business. These users can send micro-messages to their followers while promoting themselves constantly. The importance of Twitter to small businesses cannot be underestimated. According to a study by KISSmetrics, 50 percent of small businesses gained new customers via social media channels. And the most popular sources of those new customers were Facebook and Twitter. According to the same study, 64 percent of Twitter users are more likely to buy from brands they follow on Twitter.
Tips to Retain or Improve Customers Retention, Strategies & Techniques 2022
The effect of Twitter on college student
Recent studies have shown that the use of Twitter in college classrooms has positive effects on students' academic performance. One such study, by Junco et al. (2011), showed that Twitter users' semester GPAs were higher than the control group's. Meanwhile, the study of high school students did not show any significant differences. This suggests that Twitter in college classrooms can promote engagement and improve student grades.
The use of Twitter in higher education classrooms has been supported by researchers, with most studies showing positive effects on student learning, engagement, and motivation. However, there is still much work to understand whether Twitter improves classroom dynamics and student learning outcomes. This study also reveals that some college students may not be fully aware of the benefits of Twitter. However, it does provide a good example of how to incorporate Twitter into the classroom.
20+ Ways To Generate Leads With Digital Marketing in 2022
Few Best Ways to Use Twitter in the Classroom
Why Should Every Student and New Graduate Use Twitter? You may wonder why a college student should be using Twitter. After all, it is a social media environment where people can sit back and gain little or gain a lot by actively participating. By talking with people and making connections, you can learn a lot about them and make connections. Don't be afraid to engage in conversations – people on Twitter are just human beings and have no titles, so don't be afraid to talk to them. Studying other students and professionals can teach you a lot about their field of study and how to make connections.
1. Twitter for Schools
The benefits of using Twitter for schools are numerous. It extends the reach of learning outside the classroom and empowers students to share their knowledge with a global community. A student can use Twitter as a research tool, using the search bar to follow relevant hashtags or search for topics, keywords, or people. Twitter also allows a student to subscribe to lists that feature educational content. This can help them stay up to date with the latest news in the field.
A growing body of research shows the positive benefits of using Twitter for education. Several recent studies indicate that Twitter can enhance student engagement and academic achievement. These studies, which focus on the short-term effects of using Twitter in education, point to positive outcomes such as improved student grades, teacher credibility, and future usage. However, some studies point out limitations and reasons that hinder Twitter adoption for education.
2. Twitter helps establish an online presence.
Wondering how to build your online brand? Become active on Twitter. Tweeting about your interests, whether you're a cupcake-crazed baker or a fashion enthusiast, will allow you to become more identifiable and authentic in the minds of potential employers.
Creating an accurate yet interesting biography is one of the most effective and easiest ways to define your online brand. Make your Twitter bio professional, but don't be afraid to add some personality.
Having an interesting biography will help attract like-minded followers. You should also include links to your website, blog, and LinkedIn account in your bio.
10 Crucial Tips To Rock Your LinkedIn Profile
Above all, it's important to always be authentic. Remember that any unprofessional content you tweet about can be viewed by anyone and may negatively affect your reputation.
3. Twitter lets you connect with professionals.
It's not every day that students and recent grads can debate current events with executives. On Twitter, however, this happens daily. In particular, many public relations and marketing professionals have joined Twitter and like to discuss relevant topics with their followers.
David Bradfield, global chair of digital practice at Fleishman-Hillard, enjoys connecting with current public relations students via Twitter. Before participating in a guest panel at a student networking event at Humber College on November 30, 2010, Bradfield blogged about the experience and offered tips to prospective job-seekers in the PR field. Not only were Bradfield's tips inspiring, but the link was also exclusively sent to his Twitter followers.
4. Twitter can help you land your dream job
Engaging with other Twitter users has its payoffs. Kat Langdon started following her current boss on Twitter in 2009. They first bonded over their clumsiness and even created a hashtag called #theclumsy that they used regularly.
After graduation, Kat tweeted that she was looking for a full-time job. Her current boss saw her tweet and asked her to meet for coffee to discuss potential employment.
"Using Twitter was never about pursuing a job, but I happened to make the right connections and ended up being the right fit for Springfree Trampoline!" says Kat.
Adam Stanley, a journalism grad, had similar luck using Twitter. He often tweeted about golf, and started chatting with an editor of a golf magazine in eastern Ontario via Twitter.
"We started talking, and once he noticed I was a journalism major from my Twitter bio, the rest was history! I wrote a few pieces for his magazine and the company's website, too," says Stanley.
For Langdon and Stanley, their motivation to the tweet was never related to employment. However, they landed their jobs by being active Twitter users who effectively defined their interests and engaged industry professionals.
5. Twitter is an educational tool.
Boyd Neil, senior vice president of social media and digital communications at Hill and Knowlton Canada, is a big supporter of Twitter as an educational tool.
"Twitter helps me keep up with professional ideas," says Neil. "It allows me to connect with people I wouldn't normally meet. Twitter is my learning library."
But Neil doesn't just absorb the content posted by his favorite Twitter users. "I'm not a lurker," he clarifies. "I give back to my followers by posting interesting content and sharing my resources."
Connect with professionals who tweet about trends that interest you. Whether they're posting links to a new blog post or an online magazine article, you're guaranteed to learn something new. Following Mashable on Twitter will keep you up to date on breaking social media and digital technology news. Huffington Post is also a great source for Internet news.
The key to getting value out of Twitter is to participate. The people you're interacting with and the resources they offer make it worthwhile.
Feel like you need some more guidance before getting started? Check out these savvy Twitter users for some more tips and tricks to launch your account today.