If you want to bring a new product concept to the market, you will need to create a prototype as a part of your product development process. Whether you're a creator looking to prototype your invention or a business founder looking to have a product prototype manufactured for demo purposes, it's essential to first understand the different types of prototypes and what kind of prototype development company or service can help you.
In this blog, we will discuss the list of companies that develop prototypes, lets's get started!
How to choose the right company prototype design & development company?
The answer to this question relies on a number of factors including whether you have engineers and designers in your team or whether you require external engineers' help for the development. What is the aim of your prototype, is it a proof of concept prototype and how sophisticated your product is, and so on.
list of the top 20 companies across the globe that develop prototypes: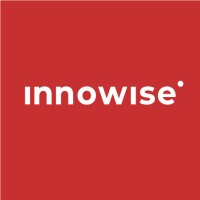 1. Innowise Group — Prototype Development Company
Innowise Group is a worldwide software development and IT consulting company with vast experience in creating accurate product prototypes. Since its founding in 2007, the company has grown significantly and gained remarkable technical expertise. As a prototype development company, Innowise Group harnesses its experience and expertise to swiftly deliver prototypes reflecting the product concepts accurately and cost-effectively.
The Innowise Group team consists of 1000+ IT specialists ensuring the high quality of prototypes and other types of digital solutions.
2. WebClues Infotech – Prototype Development Company
WebClues Infotech is a Prototype Development Company and is revolutionizing the product development process by adopting a flexible IT prototype development approach to visualize advanced and innovative products. When it comes to high-quality prototypes, there's no one better for the job than the product development team at WebClues. They have the best designers, business analysts, and developers on board with a minimum of 6+ years of experience in this space.
Their vision is to quickly and efficiently build prototypes with precision based on a comprehensive understanding of the user's requirements. With WebClues, you can save your budget and drive your results and ROI quickly.
3. Softermii – Company That Build Prototypes of Your Idea
Their objective is to support businesses in accelerating development while maintaining the same level of quality that can be found in internal markets.
All while maintaining costs 30-50% cheaper than onshore and guaranteeing 100% availability in your time zone. 
4. Data EximIT – Renowned Web & Mobile App Development Company
Data EximIT has wide experience in the field of Software Prototyping services. They are a globally operating web & mobile app development company that is at the forefront of the digital and connected world. They can quickly build your high-quality prototype with the help of their experienced development team and provide end-to-end development support. They provide full transparency into the prototype development process. They have talent, experience, knowledge, and technical resources at your disposal to help you brainstorm and achieve your goals. They enjoy connecting with businesses, scalable startups, and established companies to recognize what is missing in the market and create a solution for the same.
It is one of the prototype development companies. Since the establishment of the company, they have created, built, and developed their own digital products. The company was founded in 2011 and with 11 years of experience, they meet their clients' digital demands while aiming at the business factors that make each project unique for them.
They have worked with international companies like HSBC, Richs, and Telefonica in transforming their digital platforms. Their services range from user research to business logistics, considering every step of a typical trip so that we can improve the complete Customer Experience, resulting in additional advantages for the company they work with.
They will help you in managing change in your business in the most efficient manner possible, not only by supporting you in selecting the finest solutions but also by ensuring that they are cost-effective and deliver fast results. They develop a specific Change Management Plan to ensure that all stakeholders are involved in the digital transformation.
6. Tooploox – Top Prototype Development Company in Poland
Tooploox was founded in 2012 and is one of the well-known software development companies that build prototypes offering cutting-edge solutions to startups and big businesses.
They aim to prioritize long-term relationships and products that improve people's lives. The company's team of professionals consists of devoted T shape people from all across the country who are experts and well-versed in their work.
Tooploox with high expertise is able to create unique, yet sophisticated, cross-disciplinary solutions in a totally visible, interactive, and agile manner. The company began as a mobile workshop but has now expanded over to a hundred employees and has accepted and incorporated additional domains of software engineering.
Evenset is a mobile and web application development company that was established in 2015 is located in Toronto. They have created a track reputation among their clients for being dependable, attentive, and devoted to providing the best quality service as a dynamic company with an excellent growth rate. They use a rapid agile approach to bring ideas to reality.
Their team of highly skilled experienced software engineers, architects, UI/UX design professionals is responsible for their success, and they are dedicated to building world-class software with the client at the center.
 8. Equal – Prototype Development Services Provider
Equal is a prototype development company that specializes in digital product design is located in Ukraine. They use strategy (UX), design (UI), and application development technologies to help young startups and established businesses accomplish their business goals.
The company was founded in 2019 and with hands-on expertise developing interfaces for mobile applications and websites such as Fintech, Marketplace, E-commerce, Healthcare, Edtech, and LegalTech. They have a team of 50+ skilled professionals who are well versed in their work in addition the company can pay up to $50-$100/hr to their staff.
9. SeaLab LLC – Prototype Design & Development Company
SeaLab was established in 2014 in Austin. From concept to creation, the company offers a comprehensive range of digital product design services.
SeaLab is among the best design company that focuses on digital product development. Their skills and abilities can be used in any project, whether you need a custom graphic for your success screen or a digital product developed and produced from scratch.
The company has a skilled team of professionals who use their abilities for good to improve the digital and physical environment.
10. Cleevio – One of the Best Prototyping Development Companies
Cleevio is among the best companies that develop a prototype with a proven track record in the design, engineering, and development of online and mobile apps as well as their own successful digital products which have gained over 15 million downloads.
If you are looking for a user-centric agency partner who takes ownership of each project then you must choose Cleevio. They have released over 100 applications in the last 10 years that have been installed over 20 million times.
Their prime focus is to support startups and big companies with the introduction of new digital products like HoppyGo, GAMEE, Spendee but they also implement and counsel digital projects for big business brands like Deloitte, McDonald's, Volkswagen, and O2.

11. Gaslight – Companies That Make Prototypes for Inventions
Gaslight is a product development company consisting of strategic teams which are thus dedicated to supporting your company in achieving its objectives. Designers, developers, and customers are all part of their team of skilled professionals which boosts innovation, increases creativity, and reduces reworks. To ensure guaranteed attention and involvement each team works on just one project at a time.
Undoubtedly, they love geeking out about technology and design but it's all for a greater good- expanding your business. They create apps that boost productivity, profits, client connections, and more.
Getting concrete business outcomes requires the formation of strong collaborations. They have assigned each project to dedicated teams who in addition stay in touch almost every day during the design and development process.
12. Workshore – Best Prototype Company in USA
Workshore is among the well known companies that develop a prototype, that aims to modernize the tech design and development experience so that companies can spend more time doing what they love: creating or telling stories.
They launch the most amazing digital experiences as a team. With just one expert team, they supply their clients' websites plus product design and development. They develop long-term partnerships based on their key principles of openness, ownership, and excellence in their way.
13. Studio Software – Prototype App Development Company
Studio Software was founded in 2016 in Poland. The company is a team of experienced software engineers, business analysts, and project managers. Together they build a digital product company that delivers unique, cloud-based web apps like Node.js, PHP, React, AWS to support startups and businesses accomplish their business goals.
The company has 6 years of expertise in strong web app development. In addition, their staff consists of those who have 6 years+ experience in the field. In total around 45 successful projects are added to their portfolio.
14. Ingenious – Prototype Development Company
They are a full-service product design company that also comes in the top 20 list of companies that develop prototypes that specialize in supporting clients with the creation of digital goods based on people's behavior.
They assist businesses in transforming their concepts into real products by supporting them with all aspects of product development including design, prototype, and execution. They have the capability and knowledge to create goods for any industry or market.
15. PureLogics – Top Prototype Designers
PureLogics is a well-established digital product development company that was founded in 2006, has been at the forefront of developing game-changing, modern technology products and business solutions for customers all across the world using the most cutting-edge technologies and processes.
The company began with a small team of five people but quickly grew to a 200-person team of professionals whom you can count on. Their technical skilled staff is highly talented at their work and selects the best tools for their projects' success.
16. Movade Studio – Prototype Development Company in USA
Movade Studio was established in 2014, is a prototype development company that invites its clients to join them on a journey of creating excellent products in a very direct and collaborative manner, all while keeping the UX design process in mind.
They are a group of UI/UX specialists with 8 years of expertise in research and business. The company is headquartered in Poland. Their team aims to create user-friendly digital goods that provide great experiences.
Furthermore, they have worked with Poland's most prestigious companies as well as startups from across the world. In addition to Design Sprints, UI/UX design, innovating unique designs they also provide UX consultation.
17. Clipping Path Eye – Prototype Development Services Provider
Clipping Path Eye was founded in 2016 in Bangladesh with the goal of becoming the best at providing high-quality picture editing and retouching services. They are committed to providing you with the greatest image editing services possible, with a prime focus on originality, accuracy, and price.
In this competitive era, the company is providing you with the best clipping path, photo cut out, photo retouching, and many other services as per your needs. In addition, they are eager to display their skills in all aspects of graphic design
18. Innoapps Technologies – Prototype Design & Development Company
Innoapps Technologies is among the well-versed companies that develop a prototype worldwide. It is a multinational team of technology experts who have a single purpose in mind i.e to build great customer connections. They understand the benefits of innovation, distinctiveness, and competitiveness because they are based in India, Australia, and the United States.
Through a diverse portfolio, they provide creative solutions. Customers will discover all-in-one solution packages that are customized according to their specific needs. Moreover, they measure their success rate through their customers' success and satisfaction which they get by exceeding their expectations.
19. Brave Wings – One of the Best Prototyping Development Companies
Brave Wings helps startups, medium-based companies, and large businesses. The company is a group of world-class designers, analysts, and programmers. They operate all across the world from the EU to the United States and in addition, they put more focus on providing solutions rather than just providing services.
They are aiming to help you in growing, improving, and succeeding, and furthermore, they convert your bold ideas into outstanding products by bringing together skilled UI/UX designers, business strategists, and software developers.
20. Sedin Technologies – Companies That Make Prototypes for Inventions
Sedin Technologies is a software development company that ranks among the top 20 list of companies that develop prototypes because of their high expertise in cutting edge technologies and rigorous attention to agile development principles, thus providing high-end solutions for a variety of SMB business needs.
Over the years, they have successfully created over 700 apps for clients across the world. In addition, one of their apps was bought by Google. They have a staff of around 300 employees. The company has its offices in Canada and the USA.

Sand Dollar Design was established in 2016, with the mission to help businesses create business value and satisfy their clients and employees by re-imagining the user experience with cutting-edge digital solutions.
They produce great results in the product and experience strategy, research, service design, UI/UX designs as your partner for User-Centered Research, Analysis, and Design.
Their team of skilled consultants helps your company in achieving its goals while ensuring a fantastic user experience.
22. Torinit Technologies – Prototype Design & Development Company
Torinit Technologies is a prototype development company that is the most cost-effective and capable strategic technology partner. The company aims to support you in expanding your business. The company's creative team of developers and tech analysts are well versed in designing products that are engaging, profitable, and user-centric.
Torinit Technologies can help you expand your business 10x by boosting marketing, business development, lead sourcing, and retention using their deep technical experience (AI, Machine Learning, etc).
23. Lazarev  – Prototype App Development Company
Lazarev is a Ukraine- based company that was established in 2015 has good expertise in UI/UX. They have a team of 50+ skilled experts who are despite being under war circumstances provides the best ever results in that are productive as well as timely.
Being one of the most popular companies that develop a prototype, take a minimum project size of more than $50,000. The company is bronze verified.
Furthermore, the monthly wages that they give to their staff range from $25- $49/hr. Lazarev focuses on user-centric designs in order to promote startups growth.