Being in the construction business is a risky task, given the nature and magnitude of the business. However, equipment management software can make it easy for a major part of the business.
Key Highlights
Equipment upgrades, both little and large, are costly, and it is simply impracticable to change them at regular intervals.
An equipment maintenance software will ensure that you do all necessary maintenance operations to keep your machinery in good operating order.
Unexpected repairs may need overtime work by employees to compensate for lost time during regular business hours.
Preface
Do you own a construction business or a business that requires the use of equipment? Then you must know how painstakingly tedious and expensive it is to maintain a comprehensive inventory and upgrade your equipment regularly.
Like any other industry, the construction industry is evolving quickly and continuously. As the industry evolves, it is important for those businesses that are part of the industry to evolve with it, which requires adopting the latest equipment and technology. Failing to do it will only lead to stagnation and eventually the dissolution of that business.
Upgradation of equipment, both small and large, is an expensive process, and it is impractical to upgrade them at regular intervals. This is one of the major reasons construction businesses heavily rely on rental equipment businesses that supply modern and contemporary equipment on rent for a nominal price.
Whether you own equipment or a rental equipment business, you would agree that it is a mammoth task to manage, maintain, and keep track of all the equipment. Without proper maintenance protocol, the chances of losing your equipment are extremely high. This is where equipment management and maintenance software like RentCubo comes into play as it simplifies the otherwise monstrous task.
The Importance of Equipment Maintenance & Maintenance Software
Keeping track of equipment maintenance is critical when running or managing a business to ensure that everything gets done. Logging equipment maintenance chores allows you to remain on top of all necessary upgrades, resulting in significant cost savings on repairs and asset replacement.
Time-based and preventative maintenance, which necessitates monthly or annual checks or updates to vital equipment, necessitates equipment maintenance tracking. You risk equipment damage or malfunction if you don't track which duties were performed (or should be completed) at specified times. This may have been avoided with better organization.
So, what's the most effective and time-saving method for keeping track of equipment maintenance? The solution is straightforward: a good piece of equipment maintenance software
The Benefits of Equipment Maintenance Software
Increased Equipment Lifespan:
An equipment maintenance software will guarantee that you conduct all necessary maintenance procedures to keep your machinery working smoothly, allowing you to extend the lifespan of your business's most important assets.
Better Communication and Efficiency:
Since the application will automatically track and store to-do items for you in an accessible centralized database, high-quality software will mean less back-and-forth communication. At any time, you may easily track the progress of any work order.
Track Orders Better:
You'll never lose or misplace a work order again if you use a centralized and computerized database to store them.
Save on Preventable Expenses:
Unexpected repairs may necessitate staff overtime to make up for a lost time during normal business hours. Repairs and overtime expenditures are certainly unaffordable expenses; nevertheless, equipment rental software can significantly reduce the chance of these costs.
The List top 10 Best Equipment and Management Software
1. Resco: Inspections & Asset maintenance software
Resco's mobile-first maintenance solution allows frontline workers to conduct digital inspections of assets and create reports on-site.
Managers can control work orders and schedule recurring jobs in one place. When working with records, you can display all assets in a hierarchy – with all customers, assets, sub-assets, related orders, and more.
The mobile app works in full offline mode too, so basements, elevators, or multistory buildings won't be a problem for digitization.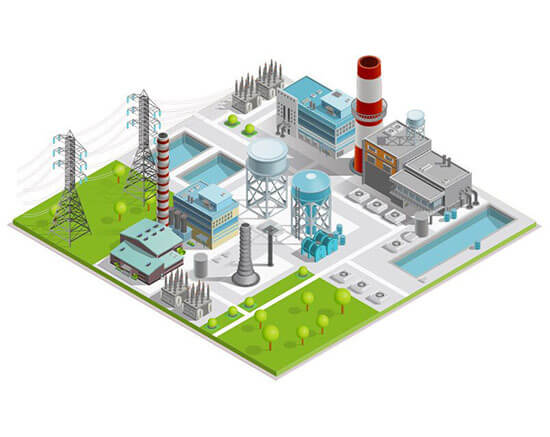 2. Ramco EAM: Enterprise Asset Management
Ramco EAM enables asset-centric businesses to maintain, acquire, and manage their assets with AI, machine learning, gesture computing, zero UI, and offline maintenance capabilities. Asset registration, inspection, calibration, and shutdown are covered modules.
Equipment rental, power plants, aircraft, manufacturing, and transportation fleets are good candidates for Ramco EAM. SCM, project management, finance, HR, and analytics & BI capabilities are all integrated within the solution.
3. SeeMyMachines: Remote Monitoring | Machine Maintenance
SeeMyMachines is a scalable and secure Industrial Internet of Things (IoT) platform that automates activities including asset management and tracking, condition monitoring, real-time location services (RTLS), and attendance/access control. In industries such as manufacturing, healthcare, transportation, wind/solar energy, professional services, and power generation/transmission, the platform incorporates best practices and expertise for a simple implementation.
4. ManWinWin: Maintenance Management System
ManWinWin Software is a multilingual idea with over 40 years of experience and know-how. It is accessible in Portuguese, English, Spanish, French, Italian, Russian, Romanian, Czech, Norwegian, Polish, Thai, Vietnamese, German, Chinese, and other languages. Your maintenance activities will be easier and faster thanks to our user-friendly technology. Thousands of people use our software in over 115 countries across the world. People always come first as we humanize technology.
5. Cryotos: Maintenance Management Software
Preventive maintenance, breakdown, machine or asset or equipment, and facility maintenance are all covered by Cryotos CMMS. With mobile apps for iOS and Android, you can create and manage work orders.
Achieve the MTTR and MTBF goals. Predictive maintenance, maintenance management, and plant maintenance all benefit from AI.
Cryotos KPI Maintenance reduces downtime and saves money. Cryotos offers a customized checklist and a dynamic process. Connect IoT to Cyotos CMMS
7. GP Mate: Maintenance Management Systems
A maintenance and material management system with a user-friendly interface simplifies maintenance planning and inventory control. Safety (PSM, MOC, and LOTO), Budgeting, Multi-plant information exchange, Operator Tours, and Data Collection are just a few of the extra modules available. The system facilitates vendor currency conversions and is available in various languages.
You can track maintenance histories, plan one-time and regular repairs, manage vendors, and personalize alerts with EZOfficeInventory's top Equipment Maintenance software. This equipment maintenance software offers robust asset management, inventory tracking, work order, and purchase order modules. Scanning capabilities for QR codes, barcodes, and RFID. Integration with Zendesk.
8. Asset Panda: Flexible Asset Management Software
The process of managing equipment history and maintenance records will be automated with Asset Panda's Equipment Maintenance Management software. The cloud/mobile (IOS/Android) platform is simple. Asset Panda's software is tailored to your workflow, is safe, and takes advantage of the mobile devices that your employees already own. Features include check-in/check-out, barcode scanning, parent/child management, sophisticated reporting, ticketing process support, and full life cycle management.
9. UpKeep: Equipment Management Software
Your team will benefit from UpKeep's Equipment Maintenance Software, a sophisticated maintenance and equipment management solution. UpKeep is effortlessly available from anywhere, from your desktop to your phone and even your tablet. Create work orders on the fly, get notifications when tasks are modified, and get alerts when assets go down directly from your app, allowing your firm to run more efficiently than ever before.
10. WinTac: Field Service Management Software
Clearent recently purchased Wintac and brought it into the FieldEdge family. We've decided to stop supporting and maintaining Wintac after January 31, 2022, as technology in the field service arena grows and evolves. We are committed to your success and strive to make this transfer as painless as possible.
11. mHelpDesk: Best Field Service Management Software
Equipment maintenance management has never been easier or more powerful than with mHelpDesk. We offer unrivaled mobile and web tools in terms of performance, reliability, and functionality. We've bundled the greatest tools into a single, simple-to-use, low-cost solution that doesn't require a large initial commitment. We also have in-house product experts who can help you get started right away.
List of Best Heavy Equipment Maintenance Softwares of 2022
| # | Equipment ManagementsSoftware | Client OS | Deployment | Starting Price |
| --- | --- | --- | --- | --- |
| 1 | B2W Maintain | Windows | Cloud or On-Premises | |
| 2 | EZOfficeInventory | Web | Cloud Hosted | $35/month |
| 3 | eMaint CMMS | Web | Cloud Hosted | $33/month/user |
| 4 | Gensuite | Web, iOS, Android | Cloud Hosted | |
| 5 | Asset Panda | Web, iOS, Android | Cloud Hosted | |
| 6 | Fleetio | Web | Cloud Hosted | $5/month |
| 7 | Equipment360 | Windows, iOS | Cloud Hosted | $1,200 |
| 8 | FaciliWorks 8i CMMS | Windows | Cloud or On-Premises | $65/month/user |
| 9 | UpKeep | Web, iOS, Android | Cloud or On-Premises | $35/month/user |
| 10 | Maintenance Pro | Windows | Cloud or On-Premises | |
Things to Consider in an Equipment Maintenance Software
Ease of Use:
An excellent piece of software should have a low to non-existent learning curve. In an ideal world, you should be able to buy a program/plan and start utilizing it right away in a way that benefits your company.
Affordability:
How much are you willing to spend on equipment management software? And is it going to burden your business? These are the two important questions you need to ask yourself before investing in equipment management software. Affordability, just like quality, is an imperative aspect that must be of high priority.
Project Constraints:
When we come to plan your project, time, budget, technology, your availability (an often ignored element), other systems that it needs to work with (and so on) could all be limiting considerations. Logic dictates that the fewer limits there are, the more flexibility to deliver your project exactly as you want it. Still, we recognize that some things are unavoidable and may be factored into your preparation.
Integrations:
Is it necessary to integrate with other systems, and if so, do you know if this is possible, or do we need to assist you in your research? Therefore, you need to assess these parameters and try various methods to get assistance for you to figure out what's possible and what's not.
Updates:
The top equipment maintenance software keeps updating at a regular interval. When speaking with software suppliers, inquire about how often their products are updated and how those updates are conveyed. It's also worth noting if service is ever restricted or reduced due to product changes, as this could impact your organization.
Assisted Implementation:
You'll want to pick software that your employees can rapidly and easily learn. Adoption rates will be significantly impacted if you choose a highly complex model that takes a long time to grasp. Continuously research prospective software options to make the most effective and useful decision for your organization and team.
Comparison of Top Heavy Asset & Equipment Management Softwares of 2023
Asset Management Software
Best For
Price
Features
ServiceNow ITSM and ITAM
IT asset lifecycle management,
Asset worth tracking,
Inventory management.
Available on demand
Hardware and software asset management,
Consumables management,
Contract management,
Stockrooms management, etc.
NinjaOne (Formerly NinjaRMM)
Managing projects, communication, & work.
Starter: $39 per month
Pro: $79 per month
Recurring tasks, Task dependencies, team chat, Time tracking & reporting, etc.
Auvik
The complete network visibility and control.
Get a quote for plans, Essentials & Performance.
Discovery & mapping, inventory & documentation, hardware lifecycle data, etc.
xAssets
Full lifecycle ITAM, SAM and Network Discovery.
Free Edition: Fully functional, restricted to 1 user, $39/month for additional users.
Hardware Asset Management, Software Asset Management, License Compliance, Reporting and BI capabilities, Procurement, Receiving and Approvals, etc.
AssetExplorer
Manage IT Hardware, Software and Licenses.
Free Edition: Fully functional, restricted to 25 nodes.
Asset Lifecycle Management,
Hardware Asset Management,
Software Asset Management,
Software License Management,
License Compliance Management,
CMDB.
Atera
Small to medium-sized MSPs, IT Consultants, and internal IT departments.
$79 Per Technician, for Unlimited Devices.
Inventory Management, Network Troubleshooting, etc.
Freshservice
Assets and Project Management.
$19 to $99 per user per month.
Asset management,
Custom & scheduled reports,
Incident management,
Multiple languages,
Spiceworks IT Asset Management
Managing IT Network Infrastructure.
Free
Monitor network licenses and devices.
Manage licensing, network, exchange, etc.
Conclusion
There's a lot that competent equipment maintenance software can do for your firm regarding efficiency, management, and productivity. Any of the alternatives in this article are worth investigating if you want to get the most out of your vital machinery while minimizing the likelihood of downtime. If you are looking for professional equipment management and maintenance software, then know this, RentCubo is one of the leading companies to facilitate all your equipment management and maintenance business needs.